August 8, 2016
Today, Dr. Manish Sadarangani begins his new role as director of the Vaccine Evaluation Center (VEC)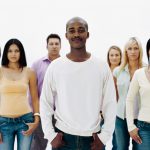 June 30, 2016
RECRUITMENT CLOSED Cytomegalovirus Vaccine Study Researchers are looking at the safety and the effectiveness of the cytomegalovirus vaccine in healthy adults. Cytomegalovirus (CMV) is a common virus that can infect anyone. Once you're infected with CMV, the virus remains with you for life.

June 15, 2016
CLINICAL RESEARCH PARTICIPATION SURVEY
June 14, 2016
Chickenpox, Polio, Diphtheria, Tetanus, Whooping cough.

May 11, 2016

April 27, 2016

April 20, 2016

September 28, 2015

July 22, 2015

July 22, 2015