VACCINE EVALUATION CENTER CLINIC
938 W 28th Vancouver BC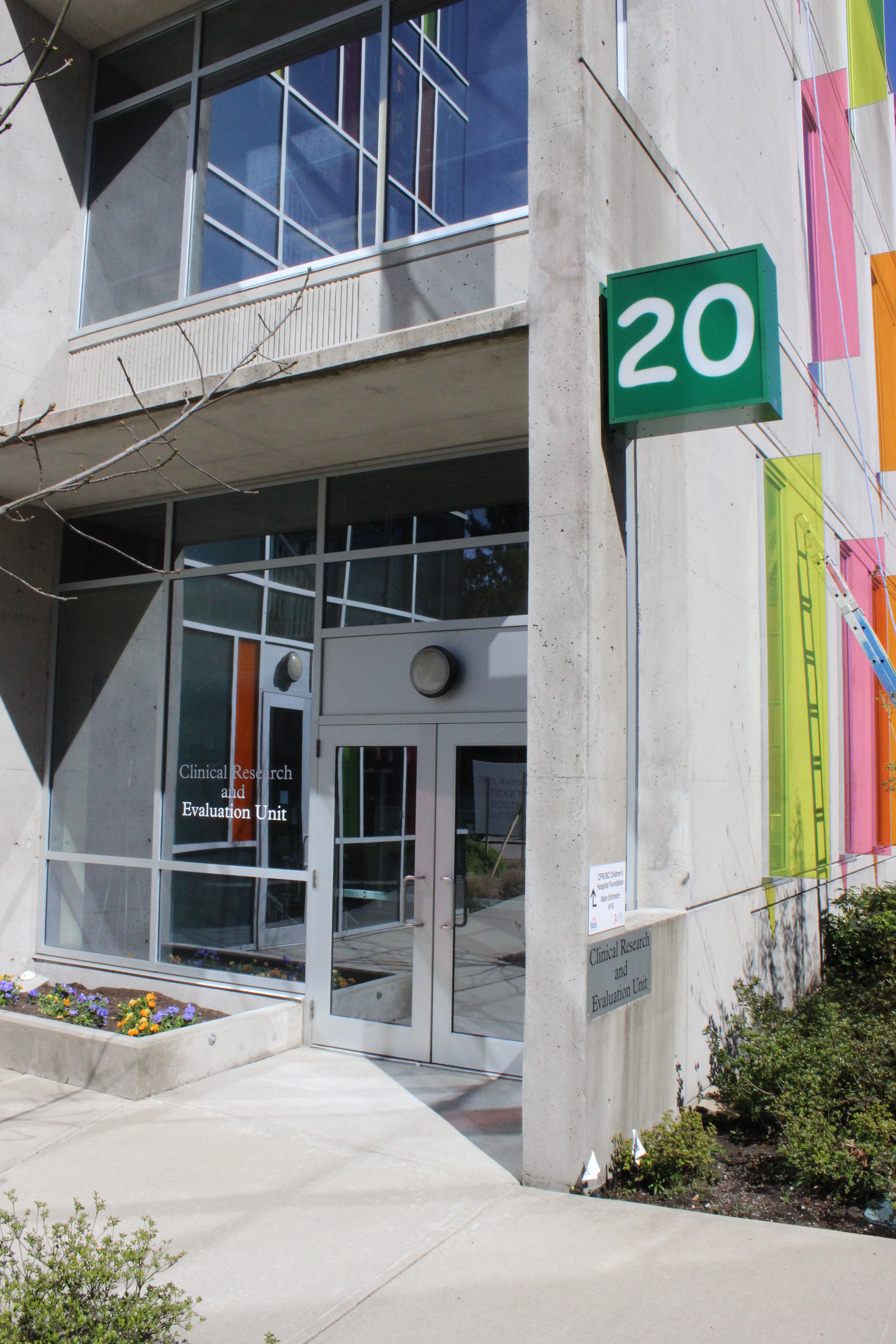 The clinic is at the southeast corner of the
Child and Family Research Institute building
on the main floor in the
"Clinical Research Evaluation Unit" (CREU)
.  The building has colored panels on the wall and there is a large number "20" outside the CREU. The door is locked at all times so please ring the doorbell located on the right wall near the front door and we will meet you.
Parking:
Valet parking:  available from 10AM to 4PM in front of Children's Emergency. Enter the Children's and Women's hospitals site at any gate and follow the signs to Children's Emergency. The attendant in the booth 

will assist you.

 Patient parking:  Access is through Heather Street or Oak Street entrances. Note that the parking gate near West 28 Avenue will be closed until September 2013.  There is a gate located behind the Ambulatory Care building past the Children's Emergency.
We will cover the costs for your parking.  If you need to contact us please call our clinic Cell phone on 604-788-3947
Changing a scheduled appointment please call our 24 hour voicemail line at 604-875-2000 local 6357. We will call you back at our earliest opportunity to reschedule the appointment. If you need to speak with someone on the day of your appointment please call the clinic cell phone  which is 604-788-3947.
Please keep in mind this is a hospital site and there is a no scent policy on site and scented products should not be worn when attending the clinic. Should you have a change of address, phone number or email please contact us at vecstudies@cfri.ca or call us at 604.875.2422
Click this link for printable directions and a map: Directions to Clinic